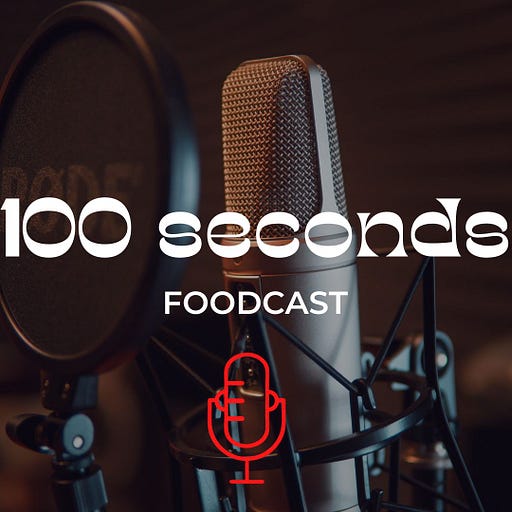 Jun 11 • 2M
WHAT IS MOSTARDA in 100 seconds
100 seconds of sensible gastronomic knowledge with Chef Walter Potenza
Flavors and knowledge is a bilingual podcast focusing on gastronomic education concerning food to complement a healthy lifestyle. Our topics vary from health and wellness suggestions, technical procedures, recipes, stories, products, and ingredients analysis, with the overall mission of educating the consumers and generating awareness in the "truth of eating well." Podcasts are in English with an accent and Italian. The podcast also includes the Italian version named Sapere I Sapori hosted by Chef Walter Potenza. Support this podcast: <a href="https://anchor.fm/walter-potenza/support" rel="payment">https://anchor.fm/walter-potenza/support</a>
Question of the day from Ludovig M. from Wisconsin
---
Buongiorno amici:
The "100 Seconds Food Cast" is a new feature that will attempt to answer the many questions from our readers. We all love quick answers, it seems. There you have it!
If you have a question on a specific product, ingredient, recipe, history, or anything related to food, you can send us an e-mail, and we'll try to answer in 100 + - seconds Food Cast. We hope to be accurate and fulfill your interest.
ACW /
Ask your question in the comment box. Thanks
ACW /
Ask your question in the comment box. Thanks
Thanks for reading. Eat safe! Ciao Chef W
Sapere I Sapori Italian Podcast
Flavors + Knowledge Newsletter
SAPERE + SAPORI Italian Newsletter
YouTube News, you can eat 24
Support Chef Walters Children's Diabetes Foundation
Corporate Website with other businesses and Services
Note: The views and opinions expressed in the Flavors and Knowledge newsletters are those of the authors and do not necessarily reflect Flavors and Knowledge's official policy or position. Our blogger's or authors' content is of their opinion and not intended to malign any religion, ethnic group, club, organization, company, individual, or anyone. Any general advice posted on our blog, Website, or app is only for informational purposes and not to replace any medical or other advice.