SUGO DI POMODORO
.......what do you know about the fake sauce?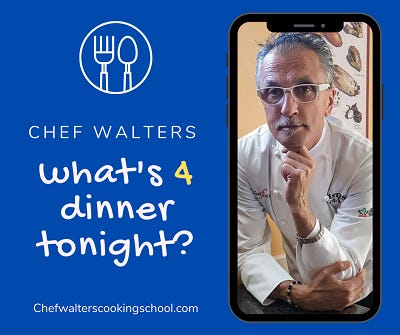 ---
Hey, friends hope all is well. Right after World War II, the country of Italy was decimated by the war, and in the impossible phase of reconstruction. During the war, the German Army killed field animals preventing the farmers from consuming meat and suffer hunger. A cruel and unimaginable practice to say the least. But as always the resilience of the Italians succeded and out of a tragedy developed many dishes that you are enjoying today. For instance the utilization of stale bread in soups, salads, and breakfast selection. I was one of those kids with stale bread and milk in the morning, followed by a raw egg and a shot of sweet Vermouth. Yes, that was my starter, a raw egg….and I am still here right? The sauce below or more precisely called sugo is one of those inventions created by skilled mothers and grandmothers. They knew children would not like vegetables and so pureed them. Not with a food processor but with a 'passapomodoro' a metal contraption which separates the skin from the flesh of cooked tomatoes and it's used to make tomato sauce from raw tomatoes. The sauce had no meat because of scarcity but the nutrients were there. It adopted the name of "fake sauce" meant to have meat but the Germans had other ideas in mind. Anyways I don't want to bore you, and so read on. This sugo takes less than 30 minutes.
Sugo of tomato, or tomato sauce, follows specific rules and procedures. The cooking preparations which often appear the most simplistic are always the most difficult to execute. Sugo di Pomodoro is one of them. In this issue, I want to share with you a memorable sauce that can be paired with all sorts of pasta as well as other preparations.
Firstly, let's decide on which tomatoes to buy. During the summer period, the most ideal is the fresh tomatoes, better if ripe, because they will impart a long-lasting flavour. You can prepare them as a concentrate, peeled, removing the inner seeds, diced for a quick brunoise sautéed with garlic and olive oil for less than 40 seconds, and serve semi-raw on rice or pasta salads.
Next rule is to prepare what is defined as "the soffritto" meaning the base, or the foundation. In a medium-size saucepan, heat olive oil with onion and leeks both peeled, cleaned and finely sliced. Cook for 5 minutes, stirring often. You do not want the soffritto to achieve a colour. Next, add carrots and celery in equal amount as onion and leeks. Cook for about 12 minutes, until soft. The key here is to have a balance of flavours and exceeding in one of them may extrude more flavours than the others and essentially bury the flavours of the minority. Adjust seasonings with salt and fresh black pepper and puree the vegetable base in a food processer until smooth. Pour the puree back to the same saucepan you used to cook the soffritto and add the tomatoes. Blend well and cook on medium fire for about 15 minutes, until all the flavours have married well. Of course, you need to stir the sugo occasionally. You are now ready to blend the sugo with any type of pasta you prefer. If you made it to this point maybe its time to add a creative touch to the ultimate sugo. I usually finish every sauce with a drizzle of extra virgin olive oil. Through the years I made a variety of aromatic oils, starting with good olive oil, and proceeded with the infusion of various herbs and spices. Well, you can do the same by just being creative. One that is particularly dear to me is the orange-flavoured olive oil used for anything grilled especially salmon or any firm-flesh seafood. For this sugo add a basil-flavoured oil, made with just basil stems crushed and left in oil for two weeks. Strain through a coffee filter and place in a decorated bottle. You mother in law will be impressed. Hey, the word of the day is SUGO. Let me know how yours came out!
If you have a chance tune-in to our NEWS YOU CAN EAT 24 VIDEOCAST ON OUR YouTube Channel under the search of Chef Walters Cooking School. CWCS Follow us at our podcast Flavors + Knowledge available on your preferred platform or HERE