DO I NEED TO EAT AT A RESTAURANT?
....as a chef I would not!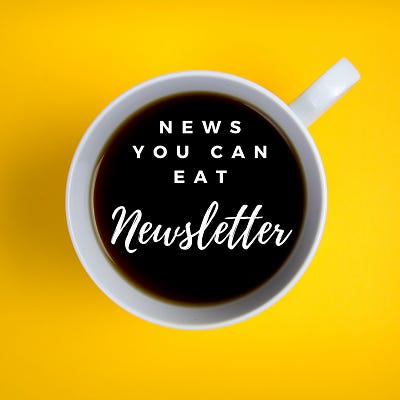 I have owned and operated several restaurants for just about half-century, providing fine dining and safe environment for my patrons, and even when COVID 19 was not around, in the trade we all faced situations related to E-coli, salmonella and various other obstacles related to food poisoning. This time around however the climate is very different. As a nation, we don't seem to have a clear message from above (no, not the LORD), and we are getting mixed signals from everyone surrounding us. It seems like everyone has an opinion on how to wear a mask, everyone has become a scientist even if most of them failed science and biology 101 in college, and then you have those who believe that this pandemic does not exist. Some states have partially reopened indoor dining as well as offering outdoors. Restaurants are pressured by the consumer who feels that the prison-like lockdown should be relaxed, and of course the incumbency of business financial instability. In the midst of all of this most of those who rebuke the idea of self-protection as a courtesy to others are the same people who have not had family members experience any of the conditions that affect thousands in the land. I am speaking because I lost a healthy 71-year-old cousin on Easter day. So friends let's stop the nonsense and get with the program. As a chef, I am going to put my two cents for whatever it's worth and share some of the practices I would use if my restaurants were open. I currently run a cooking school, which is of course closed, and not certain when we'll be able to reopen since classes are held in tight-spaced kitchens. Essentially is virtually impossible to cook 6 feet apart, while speaking for three hours and wear a mask with limited oxygen intake. The question I ask you: do you need to eat in a restaurant? If the answer is yes then consider these few suggestions that I would put to use if I was going out. If not, read it anyway and pass along the quick notes below to those who do.
1) I would not dine indoor even if it was free, and I knew the food was excellent. I may trust the restaurant, but not the patrons….not right now anyways.

2) I would dine outdoor, but never in centre tables, only outskirt settings, away from trash bins, both city or private.

3) I would inform myself about the restaurant's provisions taken for preventing disease transmission. Also I would base my decision on the restaurant's reputation through state's health department grading. Look it up. You will find the latest inspection results.

4) I would like one bottle of hand sanitizer on my table throughout dinner. Add it to the bill

5) I would like staff to disinfect tables and chairs before, during and after, with gloves changed after every transaction. I would order through a black board, or specials.

6) I would want staff fully masked, with gloves on all time especially in the kitchen.

7) I would like to be temperature-checked, as well be certain that staff went through the same ordeal. I would also ask for the water temperature in the glass-ware and dish washers.

8) I would like to be distant from other tables and would refuse to engage in useless political conversation with patrons not in my circle, who feel that a topic need to be addressed. Keep quiet, just eat and go. We can all benefit from less droplets scattered all over the place.

9) I would have my hand sanitizer and use it if I happened to come into contact with any frequently touched objects, such as door handles, and would use the bathroom at home.

10) I would only dine in places where I knew the chef. I don't jump from one restaurant to another just because is trendy. Stomachs are too important and mine don't follow trends. This is a tough one, since not all of us have the luxury of establishing relationship with a chef. But to me a chef is as important to my health as a doctor or a dentist. NO KIDDING!

11) I would only order hot food-related meals and stay away from salads, fruit plates or dessert, even if we currently don't have evidence of virus spreading on cold food. For me is a matter of precaution. No one should complete a good meal with sugar and carbs anyways.
The list could be even longer, and the mindset can easily be stressful. And if I have to constantly worry about all these precautions, I don't think I would go out to a restaurant, and would NOT want you in my restaurants. I would not be able to guarantee you the safety you need, even if I played my best game. I am not against restaurants, but my concern is that I know too well what can happen in restaurants especially during hectic times surrounded by unkind patrons, with rude behaviours, and expectation. The consumer has no idea how their action can influence the chain's process. Stay home and cook for yourself. You'll eat better, fresher, unrushed and guard calories as well. Lastly, I like to add that I usually fly out several times during the year. Airlines have made some changes, but they are all run by shareholders who pressure the industry. American Airline is fully booking their flights, disregarding basic rules implemented by the CDC. I think this is a huge mistake. I would not fly right now if I did not feel comfortable about distancing and mask-wearing by everyone. There are no places to fly most of the world rejects our presence as of now. I would not eat on board and certainly would not ask for ice knowing that airlines never sanitize the water lines. I would bring my food on board and limit my eating so that I would not remove my mask often. If anything I would reduce virus transferring between hands and mouth. There are, however, those who for business reasons have to fly out, and I am certain you know the drill. If it's not a necessity postpone the trip. Death is the only thing you cannot postpone. Be safe. Happy 4th. W