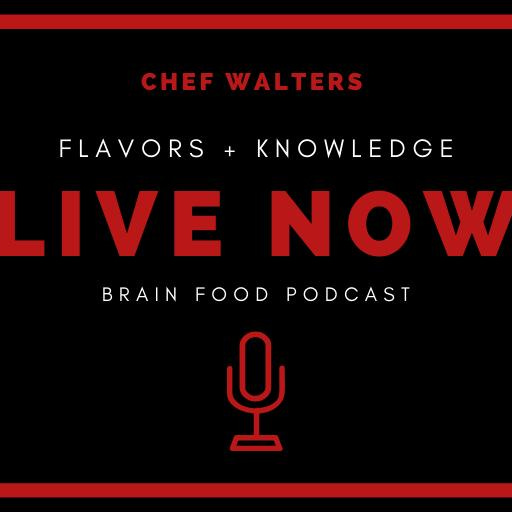 Nov 14, 2021 • 12M
CACIO E PEPE SENSATION
The podcast about the most-talked pasta of the year.
Flavors and knowledge is a bilingual podcast focusing on gastronomic education concerning food to complement a healthy lifestyle. Our topics vary from health and wellness suggestions, technical procedures, recipes, stories, products, and ingredients analysis, with the overall mission of educating the consumers and generating awareness in the "truth of eating well." Podcasts are in English with an accent and Italian. The podcast also includes the Italian version named Sapere I Sapori hosted by Chef Walter Potenza. Support this podcast: <a href="https://anchor.fm/walter-potenza/support" rel="payment">https://anchor.fm/walter-potenza/support</a>
Buongiorno amici:
This episode is about cacio e pepe, perhaps one of the simplest pasta dishes to make but technically challenging.
We seem to discover new dishes every time someone travels abroad or a blogger features a new something on Instagram. So it is the case of this Roman dish, traditional in all senses, symbol of the capital city, and now trendy pasta in most restaurants.
It originated among the pastures during the seasonal movement of livestock, a process called "Transumanza," meaning the moves from one region to another seeking better and prosperous fields for the animal FEED.
During the long migrations of the flock, the shepherds of the Roman countryside brought with them various ingredients, such as guanciale. It is also known as pork cheeks used to make Amatriciana and tonnarelli pasta.
Tonnarelli pasta looks like spaghetti—long and thicker than angel air, skinnier than linguine—and when I make them with eggs, its strands are chewy and will hold the cooking. Many restaurants use spaghetti and deem it authentic, but tonnarelli was the original pasta of choice.
Shepherds carried cheese with them, made from sheep's milk, made during the stops through the journey, and sold to the local markets they visited. The last ingredient they carried was black pepper. The reasons?
1) Black pepper stimulated the heat receptors and helped the shepherds protect themselves from the cold.

2) Aged pecorino cheese had a long shelf life.

3) Pasta guarantees the right amount of carbohydrates and calories.
Over the years, the dish transformed itself from a frugal meal to a dish typical of Roman taverns, from the Lazio countryside to the mountains of Abruzzo.
According to tradition, the tavern-keepers were careful to serve a "dry" cacio e Pepe to stimulate business. The more cacio a pepe they ate, the more wine they drank.
And that is a good thing.
Sponsored by Chef Walters Cooking School
Visit our Youtube Channel News you can eat 24 Video Food Cast
Subscribe to our newsletter at walterpotenza.substack.com